IPTA's SIMLA COFFEE HOUSE
Author: A Saye Sekhar
Your creativity suddenly appears to have gone for a toss, when someone comes and picks up an argument with you over a work that you have created so passionately. Be it an artwork, a drama, a work of fiction or non-fiction or whatever; you surely will lose cool if someone comes up with nagging questions that may finally end up in an ugly squabble.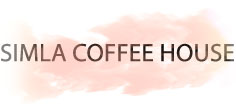 This is precisely and meticulously woven into a drama by famous theatre personality and movie artiste Rakesh Bedi.
Qadir Ali Baig Theatre Foundation 2014 drama festival is hosting Indian People's Theatre Association's (IPTA) Simla Coffee House between 7.30 pm and 9 pm at Ravindra Bharathi on November 12.
The Hindi drama we are discussing here is a kind of Frame Narrative — a story within a story. It may be best explained as a package of nested boxes or a Russian Matryoshka Doll (dolls within a doll).
Let us understand the recursive story – story within the story.
Simla Coffee House is an hour-and-a-half-long play penned and directed by famous film personality Rakesh Bedi.
The imaginary Simla Coffee House is tucked at a far-flung place on the foothill of the hill-station Shimla. The characters are created, christened, designed and portrayed in such a manner that they look so real that the audience would also feel involved — some melodramatic effect, at some stage as the story progresses.
The story runs likes this: Satish Kashyap is a waiter who manages the isolated coffee house. This place is frequented by an author Anup Chander. He finds the place and its ambiance a perfect setting for him to pursue his passion, which is penning of novels.
As he blackens the reams and reams of white papers, his magnum opus Tere Chhall, a series, becomes a runaway hit with readers and turns out to be the best seller.
As Anup Chander wracks his every nerve consuming coffee, which juts out brilliant ideas and fuels the thoughts for the best copy of his works, a character by name Rahul Verma enters the scene.
Rahul Verma is a passionate reader and an ardent follower of the works of Anup Chander. Well, his passion doesn't end with reading. He is so much involved with the characters that, at times, he is overwhelmed by them and tends to reason with the author on certain depictions, dialogues and characterisation.
One such strange thing in this drama is that Rahul Verma has serious issues with the protagonist of Anup Chander's book, a certain Tarun Mathur.
Isn't it funny that an author's fan has personality clashes with the protagonist of the book penned his favourite novelist? It's, however, not incredible. It happens with many successful novelists and movie-makers.
On this note, Rahul Verma confronts the author Anup Chander about the life and times and the portrayal of Tarun Mathur. A cordial exchange of ideas between Rahul Verma and Anup Chander slowly unfolds into a difference of opinion between the fan and the author. It transforms from that stage to a dispute, then to a heated argument and then to a conflict which culminates in violence. Funny and also ominous, as it sounds. But he contrives the fight without even thinking of how people would perceive his brash conduct.
Satish Kashyap contributes his mite in adding fuel to the proverbial fire ignited between the fan and the author of  Tere Chhall. As a waiter, what Satish Kashyap does may surprise the audience.
The frayed tempers and emotions captured by Rakesh Bedi, who is himself a popular comedian on the silver screen and a favorite actor on the small screen (TV soaps) and a playwright, do impress the audience.
The best part is Rakesh Bedi, the playwright, has written the drama which is the story of a writer who enters into a duel with his fan over the portrayal of the protagonist of his own novel.
Doesn't it look recursive like a nested box? It does. Apart from Rakesh Bedi himself, others who are part of the cast include Asif Sheikh, Avtar Gill, Nivedita Baunthiyal, and S.M. Zaheer.
Reserve your seat and enjoy the emotions of the artistes. For a detailed review of the play please click here.